The Finance and Fintech Companies are on a surge in Dubai. Fintech Company in Dubai especially is witnessing transformational changes. There is a rise in demand from commercial and private customers too.
Strategic industries during the pandemic like transport, storage, and communication saw rising financial support from Local and International Banks and other financial houses in UAE.
Growth of Fintech Companies in Dubai
Dubai is seeing a rise in finance companies and Fintech start-ups in various areas such as:
Money lending,
Trading platforms,
Bitcoin investment,
Investment relations,
Financial services,
Money exchange, and more.
The Finance and Fintech ecosystem is growing in Dubai with more companies venturing into space. The Finance sector supports UAE's economy significantly by providing financial assistance. They also offer solutions to other industry segments that are witnessing downtime due to the pandemic.
The Stimulus Package announced by the Dubai government to support the small and medium companies are helping out a lot of companies to stay afloat and keep running their business.
When the hospitality sector, real estate, and tourism witnessed a downtime, the financial sector saw a positive growth rate. As per the reports of the Dubai Statistics Centre, there is a surge in new finance companies in UAE. Fintech companies are registered in the finance-specific zone such as the Dubai International Financial Center (DIFC).
What is Fintech?
Fintech is advancing rapidly as technology is evolving and geographic boundaries are merging. It is nothing but making use of customer data to provide targeted financial advisory and support services to customers.
It covers a wide range of financial requirements – facilitating online payments, credit facilities, money lending, foreign currency transactions, money exchange, mobile app-based transactions, and more.
FinTech and its Scope in Dubai
To have a seamless transaction through the Fintech companies in Dubai there must be flexibility from the international financial regulators on relaxing certain financial laws.
Also, at the same time maintaining the regulatory standards and avoiding any risk of misrepresentation or money laundering acts.
With the convergence of financial houses, financial regulators, and technology, Fintech can significantly impact the way we handle finance at all levels of the commercial and personal front. It helps in initiating more transparent and secure transactions through Fintech solutions.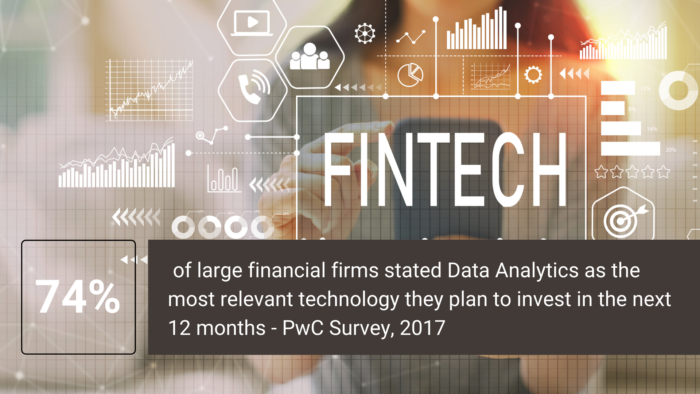 The advancements in Artificial Intelligence identify various customer transactions and suggest specific financial solutions based on the transaction history.
Changing Business Models in the Financial Space
Finance Tech companies are competing with established international banks in UAE. Also, a few of the new Fintech firms are obtaining banking licenses too.
The Fintech companies are partnering with established bank solution providers in UAE. They will further streamline the financial products and services to benefit the maximum number of customers.
Another way of mutual partnership is to create a proprietary digital infrastructure to enhance the digital offerings of the brand.
The new banking service revolution is opening up new opportunities to tap the unbanked population. Also, provide them with effective banking products to fulfill their daily requirements.
Regulations to be followed
The Fintech Company in Dubai is majorly regulated by the Central bank guidelines to ensure no malpractices are followed and customer interest is at stake.
However, the Government Financial Regulations are favoring Fintech Solutions to create effective products and services to help the public to spend, save, invest, and transact efficiently.
Business Setup Opportunities for Fintech Companies in UAE
The Fintech Ecosystem in UAE is growing rapidly. The Free Zones in UAE are one of the major reasons fuelling the growth of Fintech companies, especially the Fintech start-ups.
Specific Free Zones such as the Abu Dhabi Global Markets (ADGM), Dubai International Financial Centre (DIFC), Dubai Multi Commodities Centre (DMCC), Dubai Airport Free Zone (DAFZA), Dubai Technology Entrepreneur Centre (DTEC), and more are providing the perfect platform for the startups and other companies to easily scale up.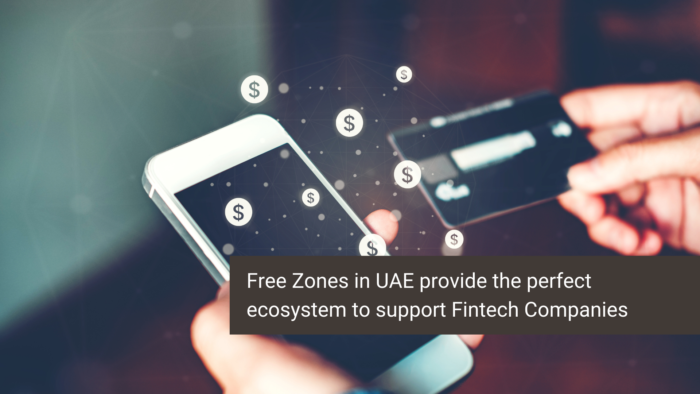 In Free Zones like the ADGM, there are business incubators for Fintech companies to build, test, and manage their solutions. The Companies registered in ADGM will be governed by the Financial Services Regulatory Framework (FSRA). It will ensure 100% transparency and no discrepancies are located in the company's transactions.
The technological advancements, coupled with the robust network of international and local commercial banking solution providers build a robust ecosystem for Fintech companies. It will help them to launch their support services either by partnering with the banking providers or independently to serve the growing demand in the region.
What are the Investment Opportunities for Business Investors in UAE?
UAE is an attractive market for foreigners and ex-pat entrepreneurs mainly because of the lower taxation rates. Also, the stable geo-political situation, robust governance, legal policies, world-class infrastructure, etc., add to the list of benefits. UAE is a perfect choice for business investors to live, work and settle without any hassles.
The most important part for business owners in UAE is the additional investment opportunities available in the region. Many avenues in the region draw investment from entrepreneurs. Fintech Companies in Dubai help business investors to take the right investment decisions.
1. Financial Markets in UAE – Facts to Know
The Financial Markets in UAE are attractive for business investors as it offers funds with a high return on investments, less risk, secured future investments, diverse Exchange Trade Funds, and many more.
Also, the growing market confidence in UAE being a global investment hub is attracting many new investors to the region. The UAE financial Markets mainly trade equities, securities, bonds, futures, mutual funds, commodities, currencies, metals, stones, derivatives, Sukuk bonds, and commodities.
The Financial Securities Exchange markets operate in UAE under the Securities and Commodities Authority (SCA).
A few of the UAE's financial Markets are Abu Dhabi Securities Exchange (ADX), Dubai Financial Market (DFM), and the Dubai International Financial Center (DIFC). They predominantly deal with equity, debt, exchange-traded funds, bonds, etc.
Then, Dubai Multi Commodities Center (DMCC) trades in precious metals and commodities. Also, there is NASDAQ Dubai that trades securities.
Hence, investing in the Financial Market in Dubai is a prospective business investment for company owners, high-net-worth individuals,  and other investors.
2. Property Investment & UAE Residence Visa
Secondly, property investment is another lucrative business investment in UAE. There is a wide range of properties available for sale in the UAE. It ranges from commercial to residential projects of varying costs.
The residential projects are available across the Free Hold areas in UAE in the form of Studio Apartments, 1,2 & 3BHK, Pent Houses, Villas, Townhouses, luxury apartments, and more. There is an assured rental yield of 6-8% yearly from the properties in Dubai.
Similarly, the commercial projects are distributed mainly across the Free Trade Zones and Industrial Areas. They include warehouses and light manufacturing units. Depending on the diverse business requirements, investment in commercial properties is necessary.
Read more about: "How To Get UAE Residence Visa Through Property Investment?"
3. Golden Visas for Property Ownership
There is immense growth potential in commercial property investment for foreign expatriates and high-net-worth individuals to channel their investments.
With the latest amendments in Golden Visa, business owners are eligible for 5-year and 10-year visas available for investors depending on their business investment valuation. The business investors upon meeting the eligibility can apply for the golden visas for themselves and family.
To know more about the Golden Visa Criteria, read :
4. Investing in Other Company shares, Business Projects in UAE
It is important to realize that investing in other company shares is a great way to diversify the investment portfolio. Investors have numerous options for investing in other companies in the region.
The growing fintech companies in the region will support the business owners with their investment decisions. The business investors are eligible for a Golden Visa if the annual revenue of the company they have invested in exceeds AED 1 million.
Also, any entrepreneurial project in UAE that the investor was part of that went for a sale value of AED 7 million and above are eligible for the Golden Visa.
Similarly, any entrepreneurial project that received funding of AED 5 million or above from the official business incubators in the country also qualifies for a long-term Golden Visa.
You may find it interesting: "Business Opportunities in Dubai Tech Sector".
To know more about opening a Fintech Company in Dubai and the steps involved in company incorporation, connect with our expert Business Consultants right away!
Contact Us: Aurion Business Consultants