Growth of Finance and Fintech Start-ups in Dubai
- Rising Business Opportunities for Fintech Companies in UAE
Growth of Finance and Fintech Start-ups in Dubai
The Finance and Fintech start-ups are on a surge in Dubai. Fintech in Dubai especially is witnessing transformational changes. There is a rise in demand from commercial and private customers too.
Strategic industries during pandemic like transport, storage, and communication saw rising financial support from Local and International Banks and other financial houses in UAE.
Growth of Fintech Companies in Dubai
Dubai is seeing a rise in finance companies and Fintech start-ups in various areas such as:
Money lending,
Trading platforms,
Bitcoin investment,
Investment relations,
Financial services,
Money exchange, and more.
The Finance and Fintech ecosystem is growing in Dubai with more companies venturing into space. The Finance sector supports UAE's economy significantly by providing financial assistance and solutions to other industry segments that are witnessing downtime due to the pandemic.
The Stimulus Package announced by the Dubai government to support the small and medium companies are helping out a lot of companies to stay afloat and keeping running the business.
When the hospitality sector, real estate, and tourism witnessing a downtime, the financial sector saw a positive growth rate. As per the reports of Dubai Statistics Centre, there is a surge in new finance companies are registrations in the finance-specific zone such as the Dubai International Financial Center (DIFC).
What is Fintech?
Fintech is advancing rapidly as technology is evolving and geographic boundaries are merging. It is nothing but making use of customer data to provide targeted financial advisory and support services to customers.
It covers a wide range of financial requirements – facilitating online payments, credit facilities, money lending, foreign currency transactions, money exchange, mobile app-based transactions, and more.
FinTech and its Scope in Dubai
To have a seamless transaction through the Fintech services there must be flexibility from the international financial regulators on relaxing certain financial laws.
Also, at the same time maintaining the regulatory standards and avoid any risk of misrepresentation or money laundering acts.
With the convergence of financial houses, financial regulators, and technology, Fintech can significantly impact the way we handle finance in all levels of the commercial and personal front. It helps in initiating more transparent and secure transactions through Fintech solutions.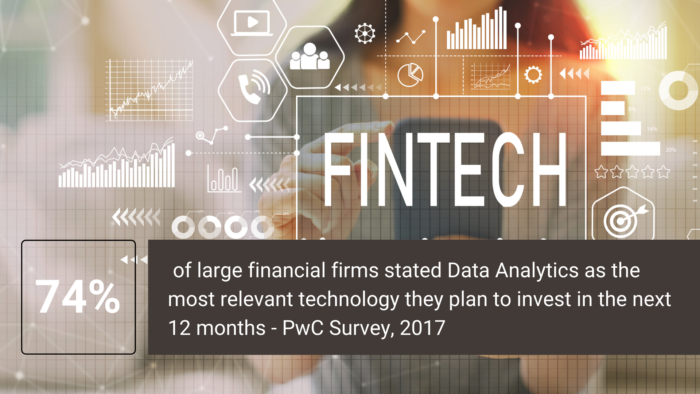 The advancements in Artificial Intelligence identify various customer transactions and suggest specific financial solutions based on the transaction history.
Changing Business Models in the Financial Space
The finance Tech companies and new-gen financing companies are competing with established international banks and a few of the new Fintech firms are obtaining banking licenses too.
The Fintech companies are partnering with established bank solution providers to further streamline the financial products and services offered to benefit the maximum number of customers.
Another way of mutual partnership is to create a proprietary digital infrastructure to enhance the digital offerings of the brand.
The new banking service revolution is opening up new opportunities to tap the unbanked population. Also, provide them with effective banking products to fulfill their daily requirements.
Regulations to be followed
The Fintech space is still a majorly regulated space with the Central bank issuing guidelines to ensure no malpractices are followed and customer interest is at stake.
However, the Government Financial Regulations are favoring the Fintech Solutions to create effective products and services to help the public to spend, save, invest, and transacts efficiently.
Business Setup Opportunities for Fintech Companies in UAE
The Fintech Ecosystem in UAE is growing rapidly and the Free Zones in UAE are one of the major reasons fuelling the growth of Fintech companies especially the Fintech start-ups.
Specific Free Zones such as the Abu Dhabi Global Markets (ADGM), Dubai International Financial Centre (DIFC), Dubai Multi Commodities Centre (DMCC), Dubai Airport Free Zone (DAFZA), Dubai Technology Entrepreneur Centre (DTEC), and more are providing the perfect platform for the startups and other companies to easily scale up.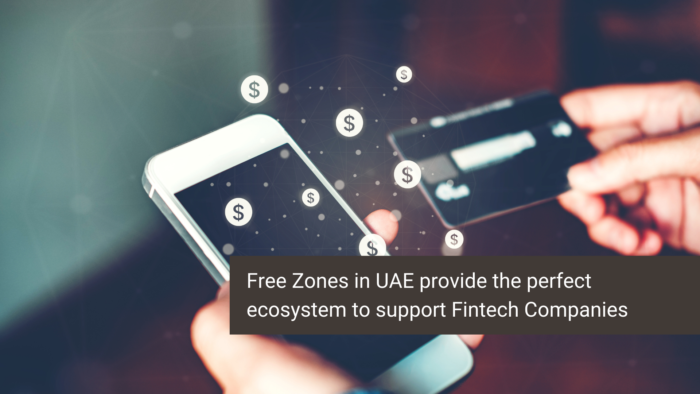 In Free Zones like the ADGM, there are dedicated business incubators for Fintech companies to build, test, and manage their solutions. The Companies registered in ADGM will be governed by the Financial Services Regulatory Framework (FSRA) to ensure 100% transparency and no discrepancies are located in the company's transactions.
The technological advancements, coupled with the robust network of international and local commercial banking solution providers build a robust ecosystem for Fintech companies. It will help them to launch their support services either by partnering with the banking providers or independently to serve the growing demand in the region.
To know more about opening a Fintech Company in UAE and the steps involved in company incorporation, connect with our expert Business Consultants right away!
Contact Us: Aurion Business Consultants